Version: 4.x
ink! v4.0.0-beta 🦑​
We released the ink! v4.0.0-beta! 🎉
The focus of this beta release was to establish the stable ABI for the final v4.0.0 release. It means that whilst subsequent beta releases may contain breaking contract code changes, the ABI will remain the same so that any contract compiled and deployed with v4.0.0-beta continue to be compatible with all future v4.0.0 versions.
In order to build contracts which use ink! v4.0.0-beta you need to use cargo-contract v2.0.0-beta.
We also released v0.22.1 of the substrate-contracts-node., which is compatible with the v4.0.0-beta release.
If you're interested in digging further, check out the relevant CHANGELOGs.
Parity Retreat in Sardinia 🌞​
Our team (and Parity as a whole) spent a few days enjoying the warmth and sunshine of Sardinia.
We talked about the road towards a stable ink! v4.0 release, improvements to the non-Rust developer experience, and ways to improve the adoption of ink!. Keep an eye out on the next few updates to see the fruits of these discussions.
These in-person get togethers are especially valuable bonding experience for a global team like ours. As of this writing we're spread across eight different countries!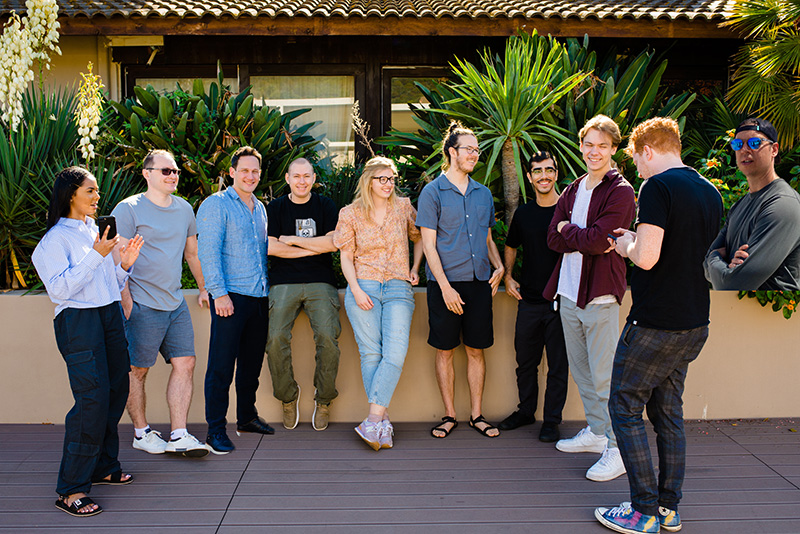 Shilling at Sub0 🗣️​
Alex and German had a fireside chat session at Sub0, the Polkadot Developer conference.
You can watch the recording here on YouTube.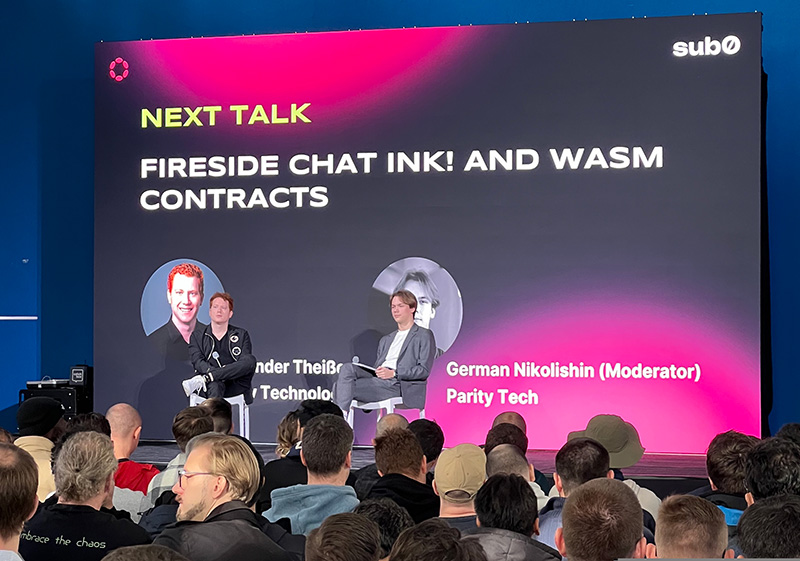 ink! x OpenZeppelin 🔏​
The Polkadot council approved a treasury proposal funding OpenZeppelin's review and audit of ink! and the Contracts pallet.
The tl;dr here is that OpenZeppelin will be taking a look at ink! as a language and will give some recommendations for how to make the language safer.
We'll be sharing more about this in the upcoming weeks once the review gets started!