Version: 4.x
Community Meetup in Berlin 📣​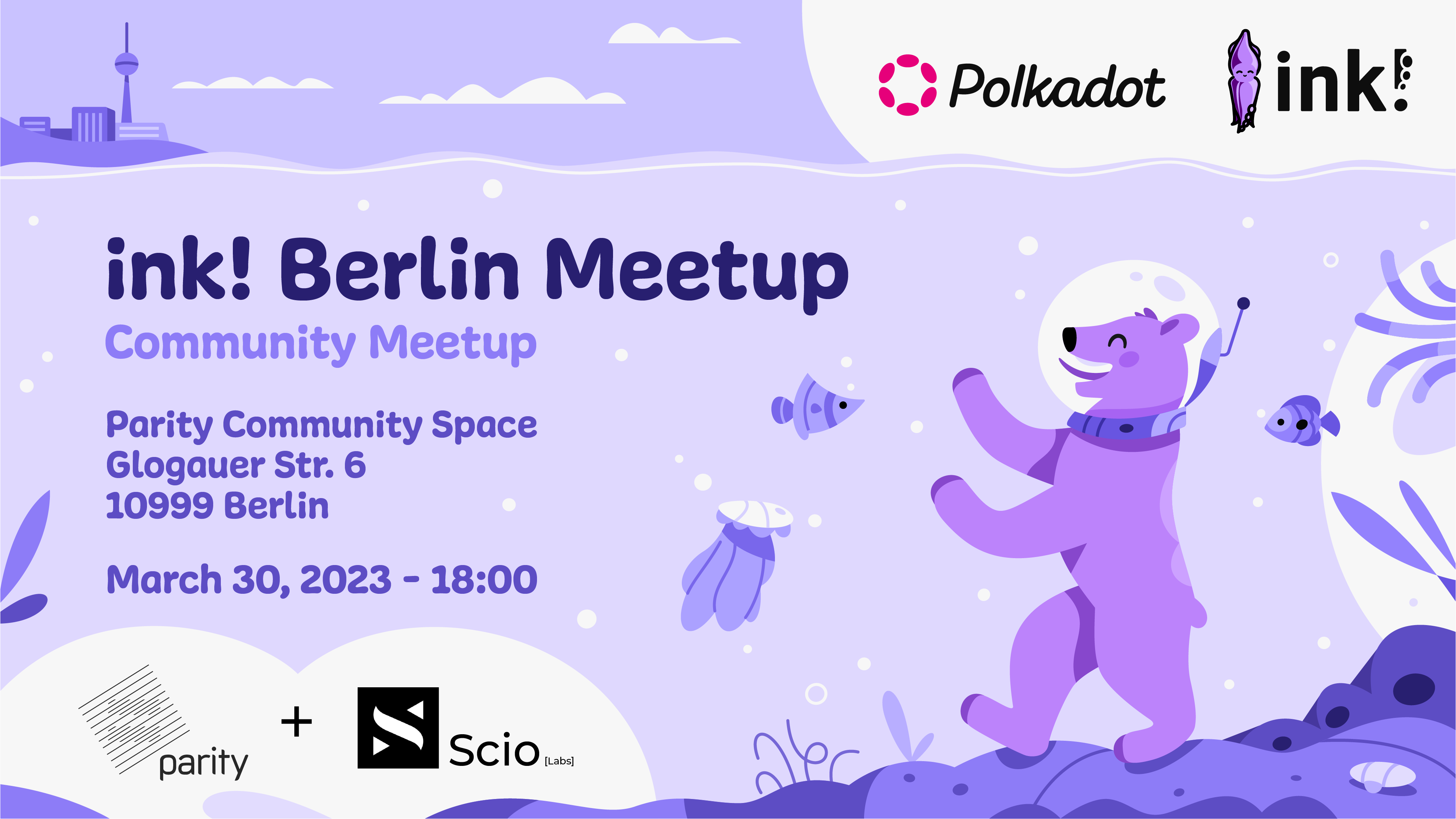 Together with @scio_xyz, we are hosting an ink! meetup in Berlin.
The meetup will take place on Thursday, March 30, 2023.
You can view the agenda and register on our Meetup page.
ink! on YouTube 📺​
We have launched our very own YouTube channel!
Check out @ink-lang.
Community Space on ink! 4.0​
Polkadot Blockchain Academy July 2023 🎓​
Applications for the Polkadot Blockchain Academy are now open.
The next cohort will happen in Berkeley, California at UC Berkeley, USA, from July 10th until August 10th, 2023.
Check out https://polkadot.network/academy!